This elephant mom returned to the shelter to present her calf to the volunteers who rescued her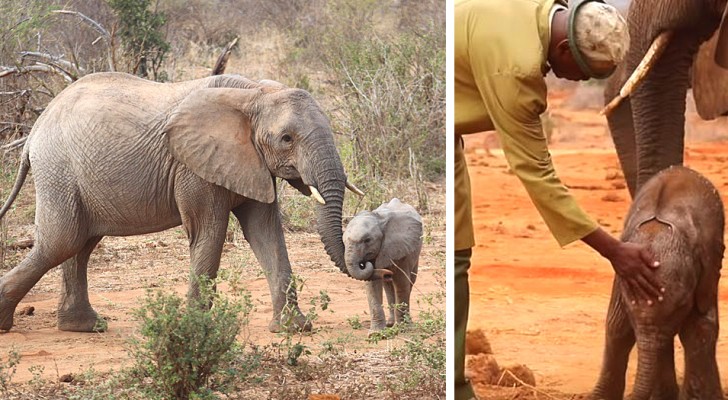 Advertisement
That elephants are animals of enormous charm is beyond doubt. These gigantic mammals, the largest of the terrestrial ones, have characteristics that make them truly unique. Intelligent, sociable and with a very long memory: it is no coincidence that, precisely from this last distinctive feature, the so-called "elephant memory" derives.
In reality it is much more than a mere rumor, given that elephants can really remember the events of their past very well. This is demonstrated by the beautiful story of the elephant mother and her calf that we are about to tell you.
via Sheldrick Wildlife Trust (SWT)
Advertisement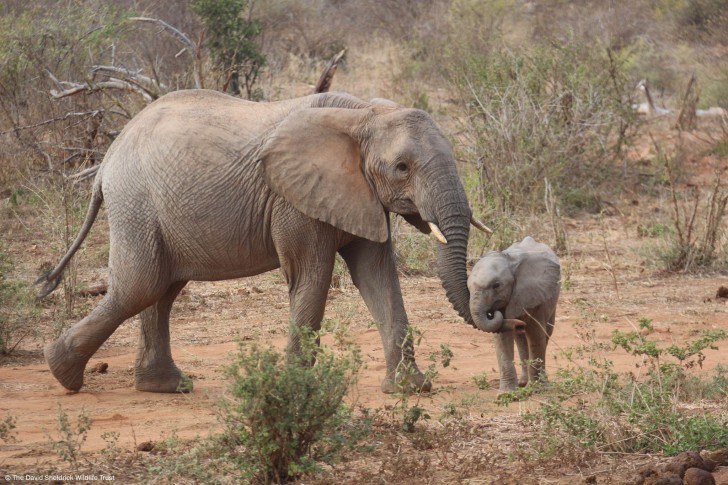 Sheldrick Wildlife Trust/Facebook
We are in Kenya, a land that hosts many of these beautiful, huge animals. Here, unfortunately, elephants are often threatened by poachers and, to protect them, there is no shortage of associations and organisations for their defense. Like the Sheldrick Wildlife Trust (SWT), an organization that helps and cares for orphaned elephants before reintroducing them into the wild as adults.
Advertisement
Among these there is also Loijuk, saved in 2006 at the tender age of 5 months. Anyone, if they were in the same situation as this beautiful animal, would be forever grateful to those who protected them; so it is also for Loijuk who, thanks to his amazing memory, has never forgotten her rescuers.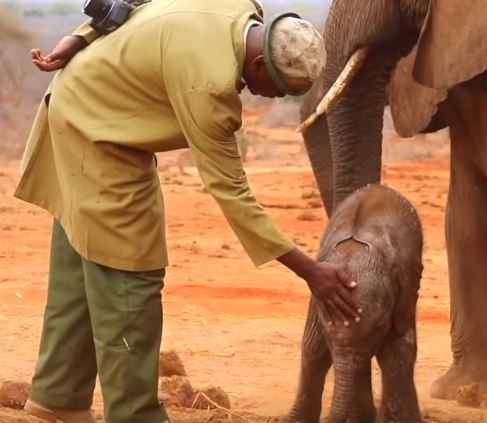 In fact, every month, she returned to the elephant shelter to visit those who took care of her. Until one day, during one of her usual monthly visits, Loijuk returned to SWT with a beautiful surprise: together with her there was a wonderful calf, born a few days ago, that the elephant wanted to "present" to her adoptive parents .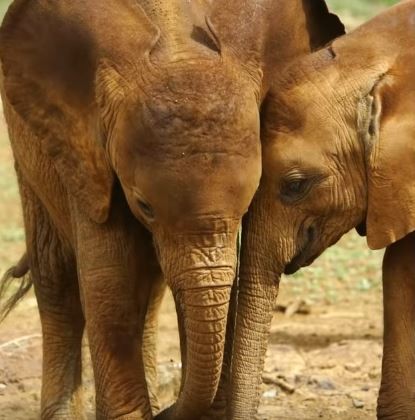 Rescue facility officials immediately welcomed the boy, naming him Lili. It is the 31st cub born of an orphaned elephant saved by the SWT, and it's thanks to the associations care that he will be able to live with his fellow elephants in the wild. The loyalty, affection and the wonderful gesture of this pachyderm have really touched the hearts of its rescuers, giving the world incredibly exciting images. All that remains is to wish a good life to little Lili!
Advertisement