This Japanese cheesecake is as soft as a cloud and is prepared with just 3 ingredients. An absolute must try!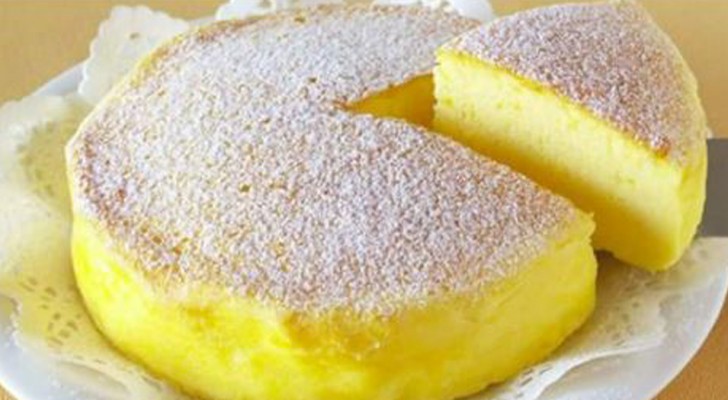 Advertisement
Cheesecake is a dessert that comes from the English tradition but is now appreciated everywhere.
Cheesecake is fairly easy to make; consisting of a crunchy biscuit crust and a creamy layer stuffed with the most varied sweet fillings - jam, chocolate cream, fruit, and so on ... 
If you like preparing cheesecakes, you have probably already tasted many different variations. However, the one we are offering today is very special because it comes from Japan and is prepared with only 3 ingredients! 

Ingredients: 
3 eggs
4 oz (120 g) of white chocolate
4 oz (120 g) of cream cheese
Advertisement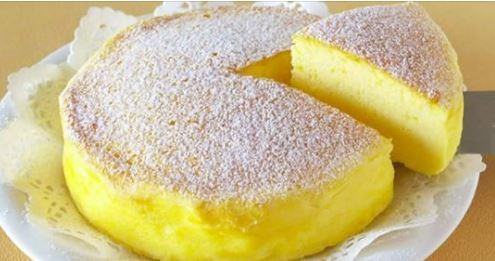 Preparation:


1. Put the egg yolks and egg whites into two separate bowls. Refrigerate the one containing the egg whites.
2. Melt the white chocolate in a bain marie and add it to the cream cheese.
3. Add the egg yolks and combine all the ingredients well.
4. Whisk the egg whites, creating a stiff foam, then gently incorporate it into the mix with the egg yolks.
5. Line a cake pan with parchment paper.
6. Put the cake pan in a baking pan with high sides containing water for the bain marie.
7. Bake at 340°F (170°C) for 10 minutes, then at 320°F (160°C) for another 15 minutes.
8. Let the cheesecake remain in the oven for 15 minutes with the oven off.
9. Sprinkle some powdered sugar over the surface of the cheesecake. (optional)
10. Your delicious dessert is ready!
Unlike the other cheesecakes, this one from Japan is incredibly soft and is much simpler to make than the traditional ones.
An absolute must try!