Steam Fried Dumplings --- Here is how to prepare this tasty dish at home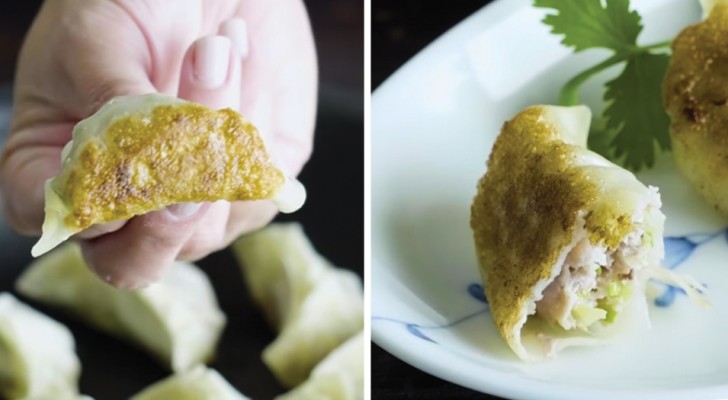 Advertisement
Among Asian recipes, you may be more familiar with the classic Chinese dumplings, but of course, their neighbors in Japan have their own version of steamed dumplings! 
In Japan, they are called "gyoza". These steam fried Japanese dumplings are smaller in size than Chinese dumplings and are made with a thinner and more aromatic rice pasta that your taste buds will certainly appreciate.
Discover what the ingredients are and start learning how to make this typical and delightful Japanese dish.
Advertisement
Ingredients: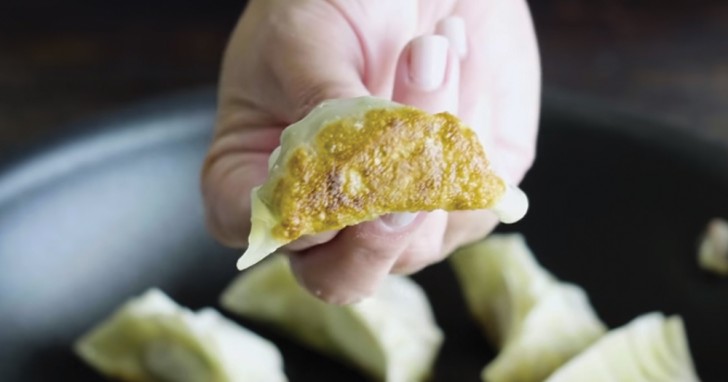 1 pkg gyoza wrappers (Japanese rice pasta discs)

For the filling:

2-3 cabbage leaves
340 gr of minced pork meat
2 shallots
2 shiitake mushrooms (buy them dried in any supermarket)
1 clove of garlic
Ginger (fresh)

Season these ingredients with oil (if you have some on hand, use sesame oil), salt, black pepper, and a tablespoon of sakè.

For the rest of the procedure just follow the video. Have fun and above all, enjoy your meal!