This bridge will make you dizzy!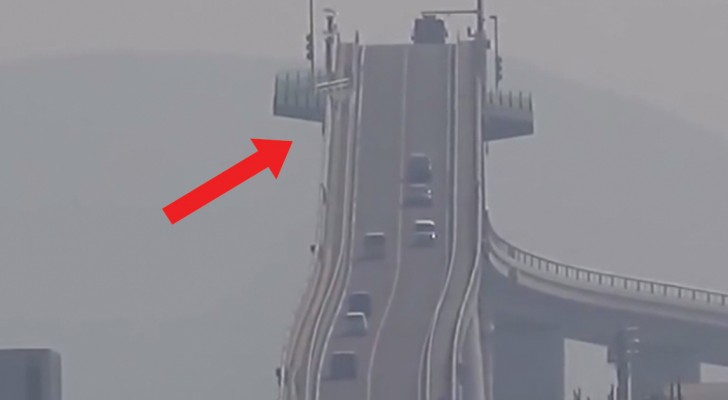 Advertisement
This bridge is 1.7 km (1 mile) long and connects the town of Matsue to another nearby town called Sakaiminato and . . . it will make you shudder.
This is the famous Japanese bridge called "Eshima Ohashi" which has a 6.1% gradient or slope at the initial section that is more like the top of a roller coaster than a road for cars! 
Even just watching the cars crossing this amazing bridge can make you feel dizzy!
Advertisement