A visual test: in this image, there are several hidden circles - can you see them?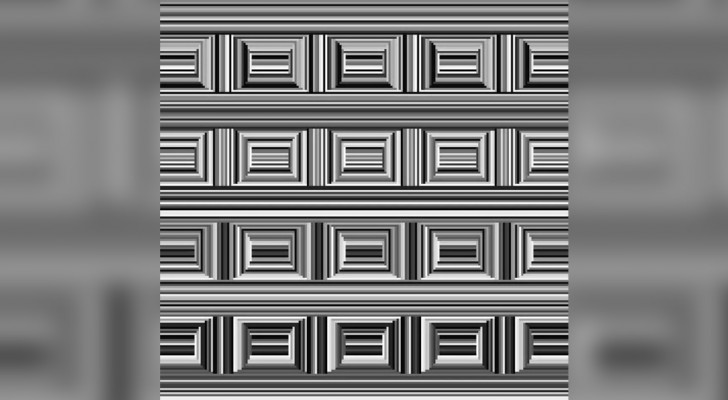 Advertisement
Today we want to challenge your brain with a really complicated optical illusion: we will see some geometric shapes that are hiding something else.
This optical illusion went viral but only later was the solution revealed. Many people mistakenly assumed that it was a joke and that the image only displays squares. But this is not true. So we ask you the question: how many circles can you see in the image?
via Nypost
Advertisement
Yes, you read right. There are circles "hidden" in this image. This is a famous optical illusion from the 2000s, and is circulating again on the internet, challenging us to find the hidden circles. "Look closely. There are actually quite a few circles in this image. "And once you see them, the image appears changed forever," tweeted Gavin Buckingham, a cognitive psychologist.
The image itself, in which circles appear between the straight lines between rectangles, is known as the "Coffer Illusion" and was created in 2006 by Anthony Norcia, a vision specialist from San Francisco. Concentrate on the image: were you able to spot the circles? Don't worry, we'll reveal the solution below:
Advertisement
This highly intriguing image is part of a vast array of illusions in which a two-dimensional figure or three-dimensional object can be perceived in two or more distinct ways.
The solution to this puzzle was shown by a Twitter user who edited the original image to emphasize the "illusion". All you need to do is focus your gaze on the vertical lines see the circles: there are 16 in all! Were you able to spot them all?
Advertisement