If you like sunflowers a lot, this may reveal some aspects of your personality
Sunflowers are undoubtedly among the most loved and colorful flowers ever. Large, with bright yellow petals, always kissed by the sun and tall and proud on their long stems; when we see a sunflower or approach it, positivity, radiance and a vital new energy are infused in our whole body, thus giving us serenity and joie de vivre. Did you know that giving or buying a sunflower can mean that we are very positive and always smiling?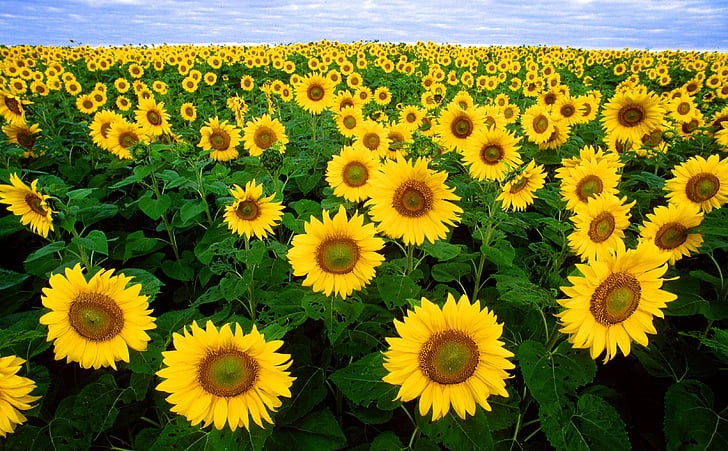 Yes, because giving this extraordinary flower to loved ones makes us sunny, always positive, proud and generous: just like a sunflower that opens its yellow petals to the sun's rays every day!
People who love these flowers are like this: always energetic and sunny, for them there is no bad weather that they cannot handle, sufferings or pains that can ruin their lives. They always know how to get up with renewed determination, with a proud look towards the Sun. Furthermore, these people are just like sunflowers: the yellow color of its petals recalls vitality, desire and the joy of living and savoring every moment of one's life, be it good or bad.
People who love these particular flowers are extremely generous; giving a sunflower is in fact almost an act of altruism and the "passage" of energy from one person to another; it means giving a part of one's vital energy to the person to whom we are giving this precious gift.
In fact, giving a sunflower to a loved one is a gesture that is worth more than a thousand words: it means placing maximum trust in that person and gracing them with a wonderful gift, that of energy, long life, pride, desire to always face life's difficulties with a smile, with your eyes on the sun. Just like a sunflower!