Matchstick puzzle: move a single match to make the mathematical operation true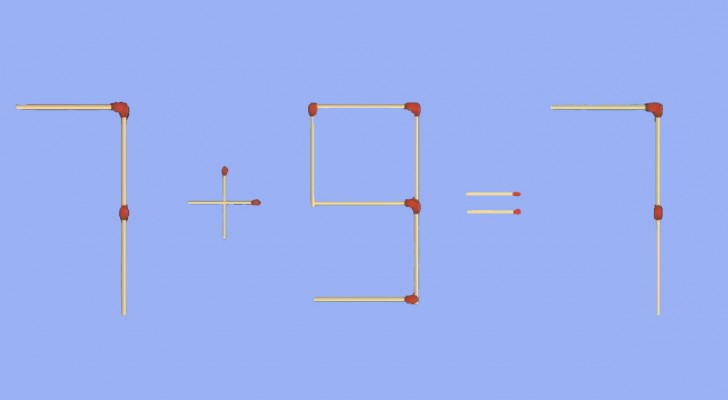 Advertisement
Playing games is one of the first ways that children learn about the world: in fact, they can learn a lot from small challenges. Growing up, we tend to get caught up in the grind of daily life with all its obligations. In short, grown-ups tend to lose the motivation to play games.
This is why it is important to cultivate hobbies to keep testing and challenging yourself: this is the secret to staying "young at heart". So, given this, try to solve this logic puzzle in just 15 seconds. Good luck!
Advertisement
The challenge explained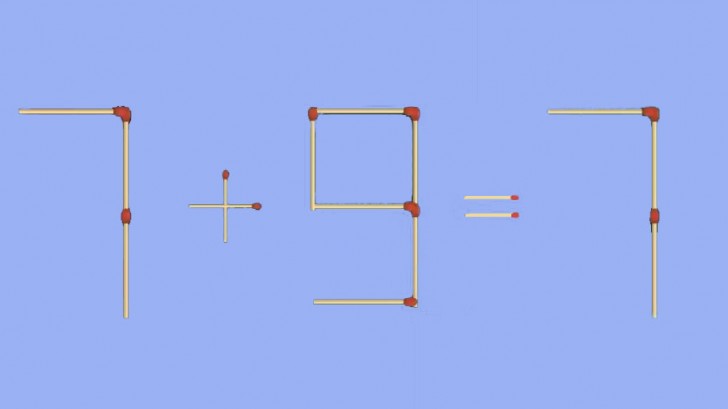 In this type of puzzle, your ability to analyze and reason quickly and logically will be stimulated (remember that you only have 15 seconds available). Look closely at the image and try to make the mathematical operation true by moving just one matchstick.
Only one move will give the correct answer. As a small clue, we can tell you that this time the puzzle is not particularly complex to solve: just look carefully at all the numbers to understand what needs to be done.
When you are ready, start your time. Ready? Go!
Advertisement
The solution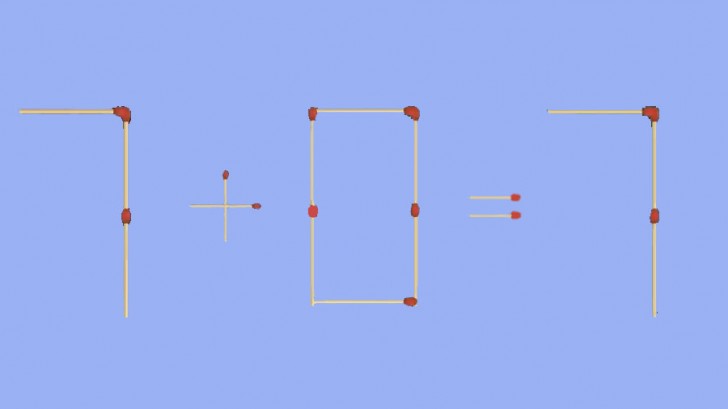 Time's up! Did you solve the puzzle, or do you just want to see the answer?
Either way, just exercising your brain is beneficial: taking on challenges like this is what helps your mind stay active and dynamic.
So, without delaying any further, here is the solution to the puzzle: in order for the arithmetic operation to be considered true, it is necessary to remove the central match from the number "9" and use it to transform it into a "0". At this point it, will be true that 7 + 0 = 7! Were you able to complete this puzzle?
Advertisement