An easy gardening hack for growing rose bushes!
Most certainly it has happened that you have seen a beautiful rose bush, and you wanted to have at all costs the same one in your own garden or on your balcony. 
Too bad that just snipping off a part of the plant and putting it in water is never enough to regenerate it. In fact, the reproduction of roses by cuttings requires a great deal of attention and knowledge of some handy tricks.

In fact, today, we are going to show you how to greatly increase the chances that your rose cutting generates new roots with the help of a potato.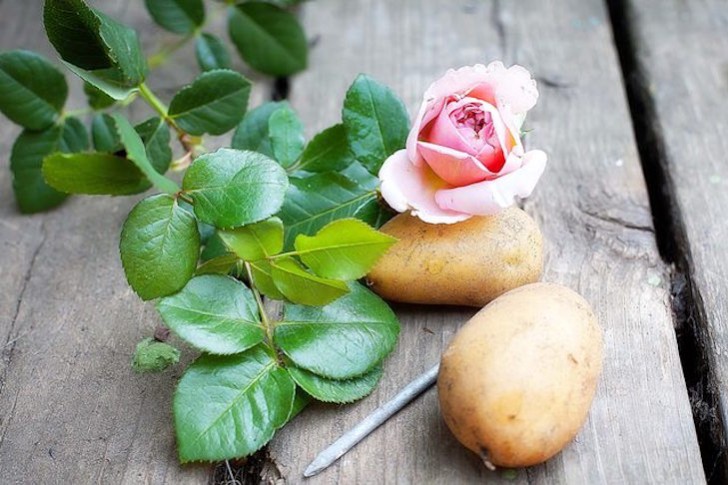 Prepare in the ground or in a vase a flower bed that is not in direct sunlight which ensures good drainage (for example with the sand on the bottom).
Choose a small green and healthy twig and make a diagonal cut.
Eliminate all thorns, leaves, and small branches.
With a screwdriver or a clean nail, make a hole in a potato, then insert a twig (only one in each potato!).
Put everything into the ground and cover, keeping the soil damp.
The twigs that take root will soon begin to sprout!
In this video, you can watch the whole procedure! As you can see, the gardener completes the process by cutting a plastic bottle to create a mini-greenhouse around each twig to protect it from climatic stress.