Authorities prevent a father and his baby from flying home: a kind widow takes them into her home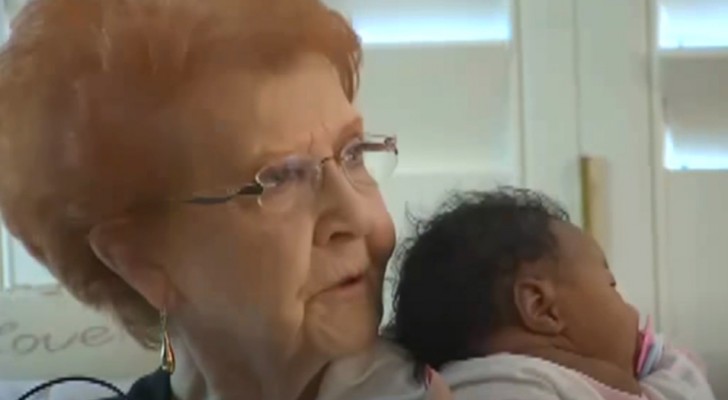 Advertisement
Being a parent means having responsibility for your children, protecting them and assisting them in whatever they need. Very young children are a joy but can also be a worry: many things are denied them, such as taking a plane unescorted, for example. The subject of this story knows something about this: he is a man who had flown to another state to take custody of his little daughter from a previous relationship. The baby, born only a few days earlier, still did not have a birth certificate and could not take the flight back home with her biological father. The desperate man found himself stuck at the airport without knowing what to do. Luckily, an "angel" intervened to save the day.
via CBS News
Advertisement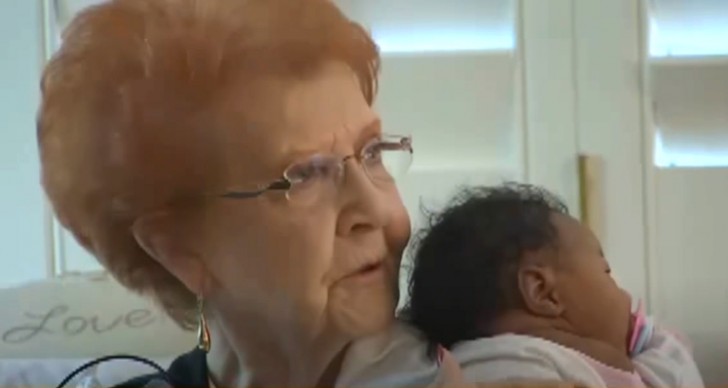 Rubin Swift, 43 at the time, had flown to Phoenix to take custody of his biological daughter. The man was stuck at the airport because he didn't expect an official to prevent him from leaving with his little girl, Andrea. The four-day-old baby needed a birth certificate, but Rubin was told by the hospital it would take at least 7 days to get one. Rubin didn't know what to do and was worried that if they saw him sleeping in the airport with such a small girl, they would take her away from him.
Rubin then remembered a volunteer nurse from the Boston hospital, well known in the neonatal intensive care unit. Joy Ringhofer, a 78-year-old widow, was his only hope for help. Joy had offered to drive Rubin to the airport that day and had left him her phone number. Rubin caller Joy and she immediately rushed to help him:
"I told Rubin, 'I'll take you both home with me,'" Joy told the local media later.
Advertisement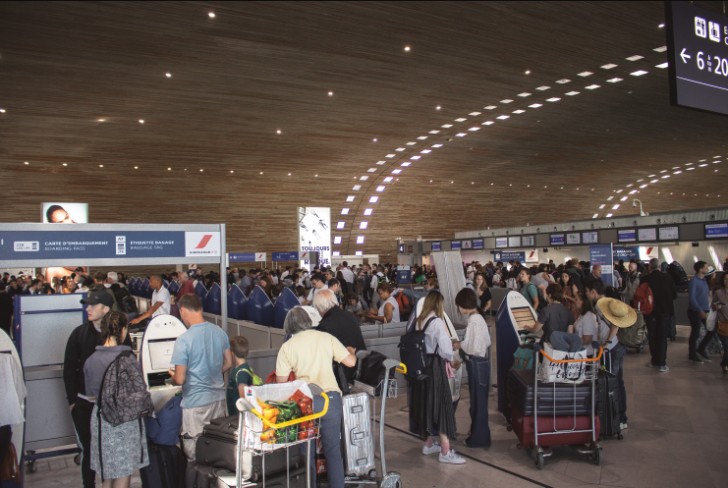 Joy Ringhofer, a 78-year-old widow, did not hesitate for a second to host a complete stranger and his daughter in her home for several days. "Joy is a great-grandmother who recently lost her husband," Rubin explained, grateful for the woman's help. He continued: "She knew very little about me, yet she still welcomed me. Our different skin colors wasn't a problem for her. She showed me that in this mad world there is still some compassion to be found." Joy's intervention was truly providential and even Rubin's wife acknowledged this: "We didn't have the money for a hotel room or a rental car and I didn't want Rubin to sleep at the airport. I was scared and we didn't seem to have any way out."
For Joy, it was a real pleasure to be a "grandmother" to little Andrea and Rubin immediately recognized a bond that seems to have formed between Joy and his daughter: "Joy is an angel and became very attached to Andrea. Every time that my daughter heard her voice, her face lit up. As soon as she took us in, I knew we were going to be friends for life." Thanks to Joy's intervention, Rubin and his daughter were able to return home safely. After this experience, Joy has remained in Rubin's life - friends forevermore.
Advertisement