He gives his mother a birthday raffle ticket and she wins £ 10,000 a month for a full year
Sometimes fate knows how to deal the cards very well, call it chance, luck or whatever you want, but the most unexpected things in our life, those that happen when we least expect it, can be the most beautiful and are often the ones we tend to remember. More so especially when they deal with what we call brazen good luck; exactly what Cheryl Crowley experienced, a 45-year-old mom who had a truly unforgettable birthday day!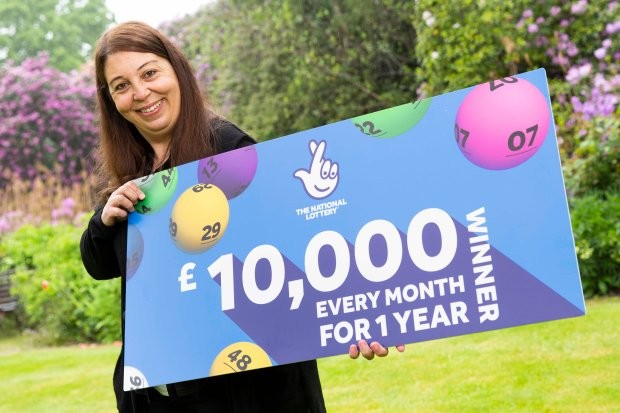 Cheryl Crowley had turned 45 and on her birthday she was placidly sipping her cup of tea when her 27-year-old daughter Jade gave her a truly one-of-a-kind birthday card; inside the card there was a gift and it was a lottery ticket: why not try her luck on that very special day?
Cheryl, who is an elementary school teacher and who is already the grandmother of three grandchildren, didn't think twice and scratched her lucky ticket: the woman could not believe her eyes when she won £10,000 a month for a whole year!
Her daughter Jade, who was not at home at the time, said she got a cell phone call from her mother, as incredulous as she was: "I was going to pick up my kids from school when Mom called and said that one of the tickets was the winning one. When she said exactly what the amount was, I couldn't believe it. Honestly, I didn't believe it! "
And now what will Cheryl do with all this money for a whole year? Her answer was quite wise: "If the last 18 months have taught us anything, it's to take nothing for granted and make the most of every moment. So even if we're not planning exotic vacations, we will enjoy our time together, whether it be wild shopping, bingo adventures or day trips to the coast. There will be loads of memories and laughter, there is no birthday present that can do all that! "
Cheryl, who lives in Brent, in the north-west of the city of London, said that victory belongs to everyone in the family, especially her father, Jade's maternal grandfather; it was he in the family who had always said that sooner or later they would win big on the lottery: they just had to wait for the right moment!
And what a moment!