Hungarian water: An ancient recipe based on rosemary that was used to nourish the skin and reduce age spots
Rosemary is an aromatic plant particularly loved in Mediterranean cuisine, capable of giving foods an unmistakable and savory taste.
What many people do not know, however, is that this plant was used in ancient times to produce a medieval recipe. 

The distillate obtained, known as "Hungarian water", is considered by many to be the first alcohol-based perfume in history, and it had many beneficial effects.
It is said that the noble families used it to relieve headaches or rheumatic pains, but also to rejuvenate their skin.
Thanks to the presence of needles of ursolic acid, widely used in cosmetics, this compound was excellent for keeping the skin smooth and reducing age spots. 

NB: The recipe that we present below should not be applied to skin that is particularly delicate and when used it should always be diluted with plenty of water.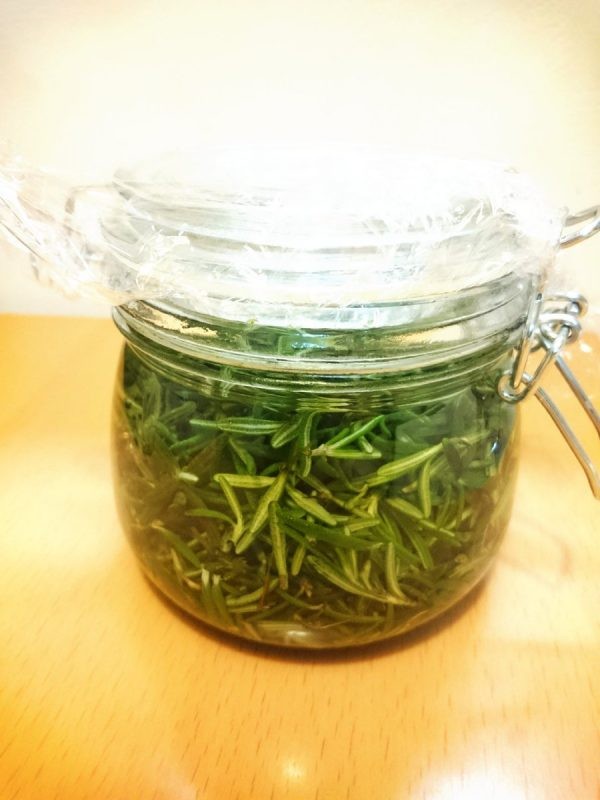 Hungarian water has not been widely commercialized, but you can easily prepare it at home. The ingredients are:
1.4 oz (40 gr) of fresh rosemary (only needles, no branches) or dried 7 oz (20 gr);
pure alcohol;
a glass bottle or a jar.
First, clean the glass jar or bottle well; if it has been used recently, use boiling water and vinegar. Then insert the rosemary needles inside.
Next, add about 6.5 tablespoons of alcohol (100 ml), being careful to cover most of the needles with the liquid. Close the container, shake it a little, and then store it in a cool, dark place for about a month, remembering to shake it from time to time.
Obviously, since it is pure alcohol, you must keep it away from children and above all remember that it is flammable.
After the indicated time, the distillate is ready.
Now you have to dilute it with plenty of water, about 1.5 cups of water (400 ml) and keep it as a tonic to use to rejuvenate your skin (before applying it, try it on a small portion of the back of your hand to make sure your skin does not have a negative reaction.
Given its composition, we recommend that you do not eat or drink it under any circumstances.
Many people prefer to use it in the form of a cream, as it is much more delicate.
To make the Hungarian water cream, put the distillate and vaseline in equal parts (for example two teaspoons each [10 ml each]) in a glass jar, then place the jar in a saucepan with water.
Heat the jar in a bain-marie until it boils, and mix it to evaporate the alcohol from the mixture. Then let it cool and put the mixture in a container for face cream.
Apply it occasionally on the skin, always proceeding with moderation.
The ursolic acid contained in rosemary needles will rejuvenate your body skin and leave it smoother and stronger ... try it!