27 pets that did not expect their owners to come back home early ... and were caught red-handed!
"I swear, I just wanted to cool off!"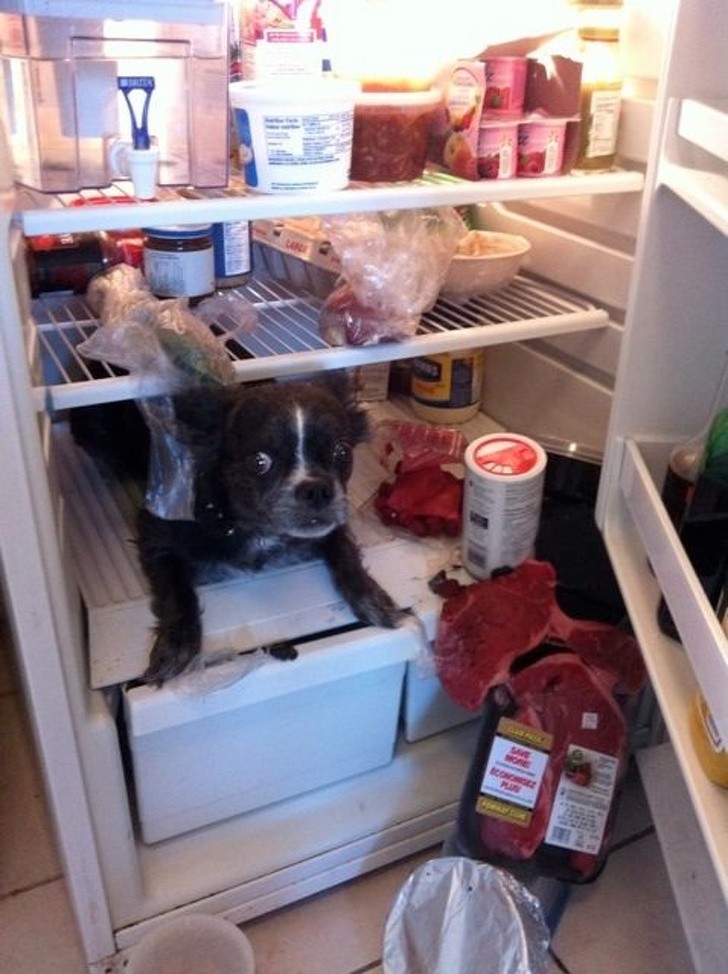 "When hunger strikes ..."
"Let's face it, these jeans look better on me than they do on you!"
"I particularly like the feathers in this quilt ..."
"Really, I can explain everything ..."
"If only he knew what we've done ..."
"Hey, I know where the REAL food is kept!"
Learning how to try to camouflage oneself in a clothes closet ... with results that are certainly not brilliant!
"Look mum, I created a warm and comfortable bed, all by myself!"
This little dog just wanted to make himself beautiful for his owner ... right?!
Wow! Obviously, you can NOT leave this dog alone!
"Act as if nothing has happened, repeat with me, act as if nothing has happened ..."
"They are so good that I will hide them in my secret stash!"
The look of someone who knows that they shouldn't be there ...
"I just couldn't find those pieces of bread in the wastebasket ... luckily you arrived in time!"
"It's not what you're thinking!"
"How thin this door panel is ... let's just break through!"
We think that this dog and this cat do not exactly get along ...
"Welcome home, my lady ... but these sausages are mine now!"
A moment of well-deserved relaxation in my Jacuzzi ... alone at last!
"Thief! Stop that thief! He took my purse!"
"Stop gawking! There's nothing to see here, go ahead, move on!"
"Finally, you're back! Don't you see how happy I am to see you again?"
Between cats and dogs .... do not worry --- the cat is almost always the one who wins!
This dog is already bitterly regretting what he has done ...
This is just what it's called ... a catfight!
"I just wanted to help you knead the dough ..."