When the book of my life closes, my children will be the most beautiful chapter ...
Seeing your children grow up is a wonderful experience, but it carries with it a sort of "wound" that every parent has to endure.
When children are small they depend directly on mom and dad, and the latter feel they play a fundamental role in their children's lives.
But when children start becoming independent, their detachment can be very painful, since the role of the parent in the child's life changes completely. 
The words that follow make us understand that this period of life is not a drama, but an important phase that every parent should be proud of.
From a mother to her children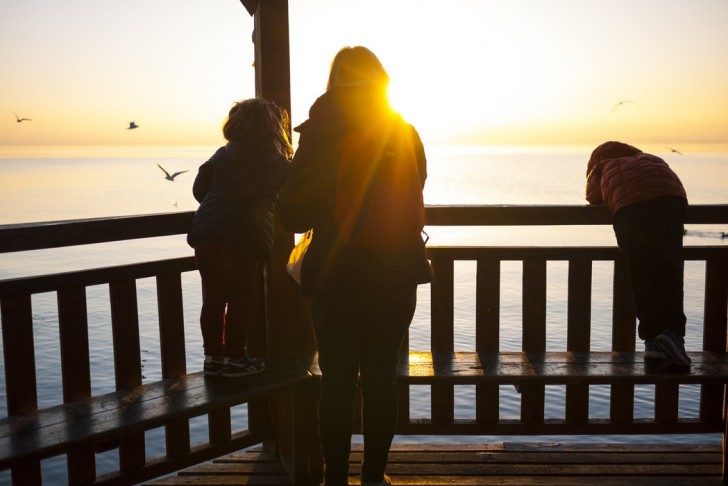 When there will be no more football games in the middle of the living room.

When there are no more toys scattered around the house.

When I no longer have to wipe jam or chocolate from my children's faces.

When they choose, on their own, to eat salad, instead of fries.

When I can go back to watching my programs on TV and not just cartoons.

When my child does not pretend to be a kitten that meows throughout the house.

When my child will no longer be afraid of the monsters on the TV screen.

When my child stops singing the same song 20 times in a row.

When my child no longer asks me to prepare their favorite breakfast.

When I do not hear someone calling "Mom!" every five minutes.

When my husband and I will finally have some time for ourselves.

When my husband and I can go out for dinner, and really have dinner.

When they no longer want to sleep in my arms.

When I no longer have to think about dressing them and combing their hair.

When my children begin to prefer someone else's company instead of mine.

When they no longer want to go out with me and they push me aside a little.

When their life will no longer rotate around mine and that of their father.

When all this happens, I will know that my children will not stop being mine, only that they will not be my children anymore, they will have grown up.

When all this happens, I want them to be complete and happy people, I want them to always feel that their mother and their father love them immensely, as always.

I want them to be in a relationship with someone who treats them with all the respect they deserve, and with all the love that has always been given to them.

I want them to love without sparing themselves and I want them to give of themselves to people with whom they feel they have a deep connection.

I want them not to be afraid of being what they want to be, of what the world could say or think of them because at home they have always been loved and accepted for who they are.

I want them to remember their happy parents, a mom and a dad who laughed with them and shared their childhood games.

I want them to remember all the hugs and kisses they were given, all the stories that we told them, and all their crazy adventures that they shared with us.

I want them to remember that when we, as parents, made mistakes, we also knew how to apologize.

I want their hearts to be so full of the love that they received that when it comes time for them to become parents, this is the only way they will raise their own children.

When all this happens I will know that the most important mission of my life, being a mother, has been well done.

When all this happens, I will know that I can change the world, because I will change it through the people I love the most, my children.