This Wonderful A Cappella Version Of "Imagine" Has Thrilled Thousands Of People
The song "Imagine" by John Lennon is one of those songs that is able to both narrate its historical period and to transcend time and space and speak to each generation as if it were new.
In fact, John Lennon's masterpiece is one of the most famous pacifist songs in the world and it is no wonder that, in difficult times, this song finds new life in the splendid version of the Pentatonix.
Their moving "a cappella' cover version immediately went viral on the Internet.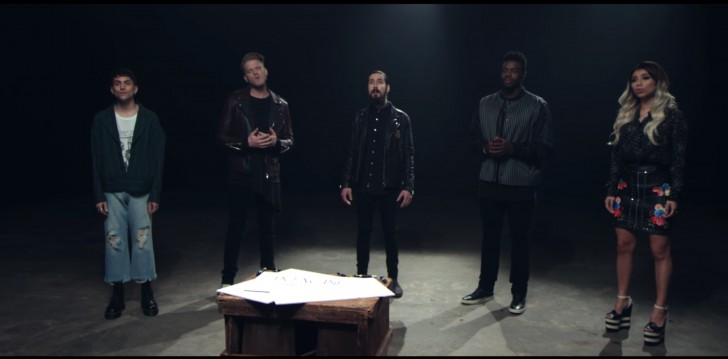 The Pentatonix are a group of five singers, as the name suggests, that is derived from a particular type of musical scales formed by five musical notes. Their peculiarity is to perform all their songs "a cappella", that is to say, without the aid of musical instruments and only using the voice. The Pentatonix group often performs their versions of covers of the classics of pop music and this is one of those cases.

It is exciting to listen to John Lennon's song "Imagine" presented in this new and vibrant version by the Pentatonix with their powerful voices that intertwine, replacing the piano of the original piece with their perfectly tuned harmony.
The video below will not leave you indifferent!
Related Stories