7 beverages to consume that accelerate metabolism in a very natural and effective way
If you have decided to get fit, to adopt a healthier lifestyle and maybe lose a few pounds, then one of the best things you can do is to send signals to your body by helping your metabolism to speed up.
In this article, we introduce you to seven natural energy drinks, which you can consume as a snack or at breakfast.
These drinks will immediately give you an energy boost so that you can face the day in the best way possible, while at the same time providing a lot of health benefits in general.
Green tea with mint and lemon.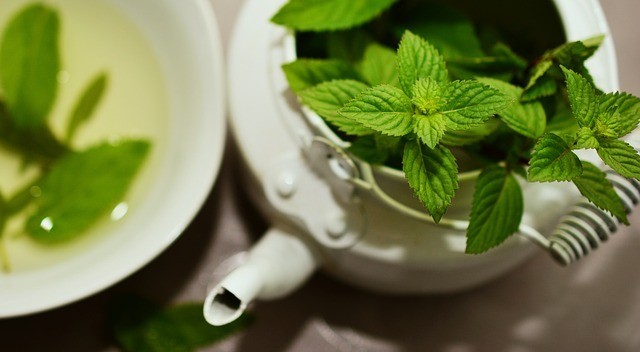 This drink favors the oxidation of fat which is a natural effect of consuming green tea, while mint and lemon prevent inflammation and accelerate metabolism.
Strawberry Smoothie
A strawberry smoothie is a great source of protein, which is useful if you do physical activity that involves intense muscular effort. At the same time, strawberries accelerate the work of metabolism.
Mixed Fruit Smoothie
A Mixed Fruit Smoothie can be prepared in so many ways but the fruit mix that really accelerates metabolism is definitely one that includes grapefruit.

How to prepare a mixed fruit smoothie. Place the following ingredients in an electric blender:

The juice of 2 grapefruits
2 slices of pineapple
1 cup of raspberries
1/2 glass of water
Apple Smoothie
How to prepare an apple smoothie. Place the following ingredients in an electric blender:
1 small jar of low-fat yogurt
1 apple (cut into pieces)
1 tablespoon honey
1/2 cup almonds
A pinch of cinnamon
4 ounces (100 ml) of skim milk
Spiced Green Tea
How to prepare it:

Prepare a cup of green tea
Add a teaspoon of honey
Add a pinch of cayenne pepper
Add a teaspoon of cinnamon powder
In addition to the benefits of drinking green tea, with this delicious drink, you will also enjoy the effects of pepper and cinnamon that accelerate metabolism and, furthermore, honey cleans and detoxes the body.
Now for those who have a sweet tooth --- a delicious Chocolate Smoothie
How to prepare a chocolate smoothie. Place the following ingredients in an electric blender:

chocolate or unsweetened cocoa powder
1/2 ml of skim milk
1/2 cup of oats
1/2 cup of amaranth
1/2 tablespoon coffee
Honey
This drink is great to consume an hour before working out or exercising so that it can deliver a protein energy boost and the right amount of calories. In addition, there is coffee which also boosts metabolism.
Other natural beverages that accelerate metabolism
Another useful and natural beverage is coconut water, combined with a mix of hot water, honey, lemon and finally black coffee that acts to increase the speed of metabolism. Drink this as soon as you wake up, after breakfast, or before doing physical activity!