Mimi Choi --- the Queen of Optical Illusions!
Mimi Choi is a young Canadian makeup artist.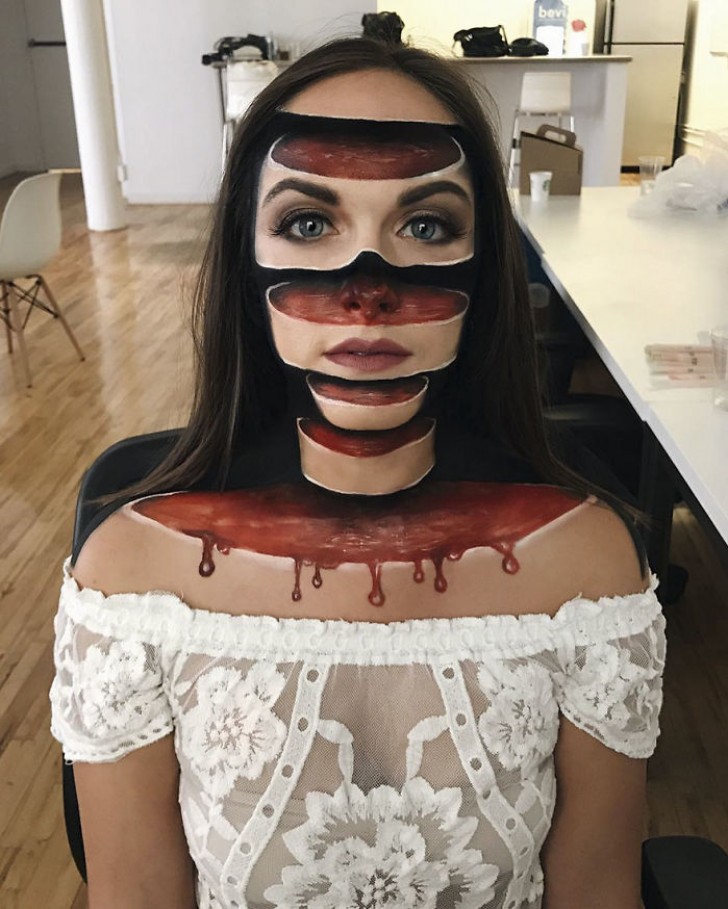 Prior to joining the world of makeup, Mimi worked as a teacher in a kindergarten but was not satisfied with her work.
"I felt that I was stifling my creativity and even though I liked my job, I realized that it did not make me completely happy."
So she decided to change her life!
Before dedicating herself to this form of artistic expression, Mimi had sometimes worked as a makeup artist for brides and bridesmaids.
After having experimented at home for some time, Mimi decided to make her decision official and enroll in a professional make-up school.
The turning point for her took place when she found the Instagram profile of a woman who could completely transfigure her face through the use of make-up.
It was that particular style or look that started what you see now in these photos.
Whether it is on herself or on other people, Mimi now manages to manipulate shapes and perspectives in order to create incredible effects with optical illusion.
Here are some of her more successful and particular optical illusions.