Going to bed late can stunt a child's growth experts warn ...
The daily struggle to get children to go to bed is something that every parent faces in his or her own way!
There are those who have no problems sending their children to bed early and those who instead every night have to invent a new way to get their children to go to bed.
However, those who allow their children to go to bed late should know that this is a very bad habit.
In fact, child psychiatrist José Ferreira Belisario warns that in the long run, this bad habit has a very negative impact on the development of children and in more ways than one!
A reduced number of hours of sleep does not allow the growth hormone to fully function.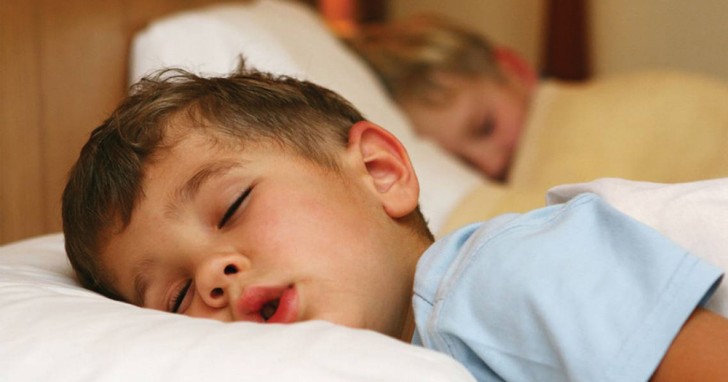 .This very important hormone begins to act in the fourth stage of sleep, so if a child goes to bed very late it will have less time to act. This may have repercussions on a child's cognitive development and cause problems such as attention deficiencies, anxiety, or other learning-related disorders.
The child psychotherapist emphasizes that in order to avoid this situation, it is important that the whole family collaborate. In fact, if a child still hears voices and movement or sees lights on in the house, he/she will think it is still time to play: "If they are still up and doing things, then why can't I?"
A tip would be to accustom your children to reading a story before falling asleep, so they will get used to associating this moment with that of getting ready for bed and going to sleep.
When you put your children to bed, however, as parents you must make sure that you do not disturb them! For example, if you cannot or do not want to go to bed early, make sure your children believe that you have gone to bed, or create the most optimal condition by separating the living room or day area from bedrooms and sleeping areas.